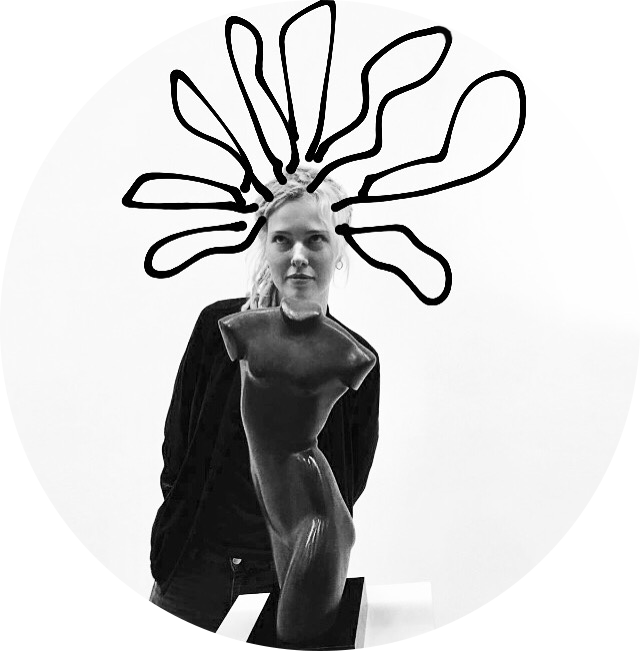 Rahel studied communication design at the Folkwang University of the Arts in Essen. 
She is focused on book and editorial illustration, the design of orientation or invitation cards, but she also enjoy doing murals and storefront painting. Last year, she was lucky to get the opportunity to illustrate her first two childrens books. One of them will be published in June this year 2021. 
Today she works under the name

Radunkel

as a freelance artist in the Ruhrgebiet. There, she enthusiastically brings fluffy creatures to life and creates stories with fantasy and humor for young and old.
Member of the
Illustratoren Organisation e.V.
 〰️ 
Clients/References - A selection.
Puntillo Verlag
, 
Stadt Essen, IKARUS Sing- und Musikschule München, Wieschemeyer und Partner MbB Steuerberater, I am Love, Café LIVRES, 360° Journal, akduell, Betrayers of Babylon, Nicklas John, Morgan Jass, Amber Green, Jan Alexander Trio, WeihnachtsKlub Süd 
〰️ 
Award.
2019 -1. Platz Künstlerkunstpreis - 8. Revierkunst 
Exhibitions.
2022- Illustratorenfestival - Cologne
2021- Café LIVRES - Essen
2020 - Kunst auf der Kuhwiese - Raderbroich
2019 - Revierkunst - Herten
2018 - Folkwang Finale - SAANA Gebäude Essen
2016 - 2018 - Café LIVRES - Essen
2015 - Café Liesgen - Krefeld
2014 - Amtsgericht - Wermelskirchen
2013 -  Stadtcafé - Wermelskirchen