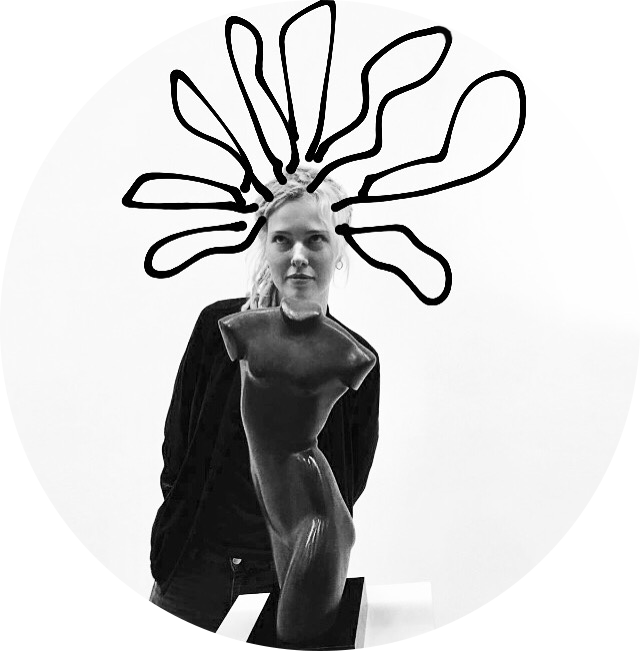 Hi.
I'm Rahel aka radunkel (warning pun romance). I'm an illustrator, animator, problem solver, creator of  #fluffymonsterswithbarefeet

and live in a meal called Essen. 
I prefer to deal with topics from society, sustainability, selfcare, fairy tales and children's stories. Besides, I'm always looking for the best solution for the next project and try to include a little pinch of humor if possible. Last year, I was lucky enough to get the opportunity to illustrate my first two children's books. One of them will be published this year 2021. Stay tuned!
Member of the​​​​​​​
Illustratoren Organisation e.V.
 〰️ 
Vita. 
2018 - Today, Freelance Illustrator
2017 - 2018, Founder of pappelapapp Designkollektiv GbR
2013 - 2018, C
ommunicationsdesign Bachelor of Arts, 
Folkwang University of the Arts, Essen
〰️
Kunden.
Stadt Essen, IKARUS Sing- und Musikschule München, Wieschemeyer und Partner MbB Steuerberater, I am Love, Café LIVRES, 360° Journal, akduell, Betrayers of Babylon, Nicklas John, Morgan Jass, Amber Green, Jan Alexander Trio, WeihnachtsKlub Süd 
〰️ 
Award.
2019 
-
1. Platz Künstlerkunstpreis
-
 8. Revierkunst 
Ausstellungen.
2021-
Illustratorenfestival -
Cologne
2020 - Kunst auf der Kuhwiese -
Raderbroich
2019 -
Revierkunst -
Herten
2018 
- 
Folkwang Finale -
SAANA Gebäude Essen
2016 - 2018 -
Café LIVRES - Essen
2015 - Café Liesgen - Krefeld
2014 - Amtsgericht - Wermelskirchen
2013 - 
Stadtcafé - Wermelskirchen